Books by Ari Tuckman, PsyD, CST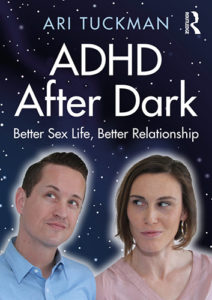 ADHD After Dark: Better Sex Life, Better Relationship
Finally, a book that explores how ADHD impacts not only a couple's relationship, but also their sex life, with the goal of improving both. Based on a survey of 3000 adults in a relationship with one ADHD partner, it is full of valuable advice to help both members in the couple thrive.
Understand Your Brain, Get More Done: The ADHD Executive Functions Workbook
The better you understand executive functions, the better you understand how to live a better life with ADHD. This workbook explains the executive functions, offers tons of targeted strategies, then walks you through how to apply them in your daily life.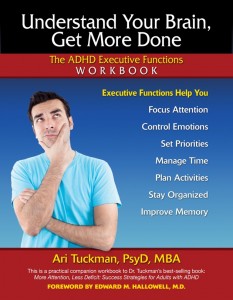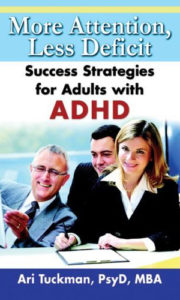 More Attention, Less Deficit: Success Strategies for Adults with ADHD
This book covers everything from getting diagnosed to getting on top of ADHD. It clearly explains ADHD and offers countless strategies that you can apply immediately. Brief, ADHD-friendly articles can stand alone or be read in sequence, making it the perfect book for the busy adult who wants rock-solid information that is easily digestible.
Integrative Treatment for Adult ADHD: A Practical, Easy-To-Use Guide for Clinicians
This book offers clinicians a comprehensive, research-derived model for diagnosing and treating adults with ADHD using an integrative treatment model of education, medication, coaching, and therapy.